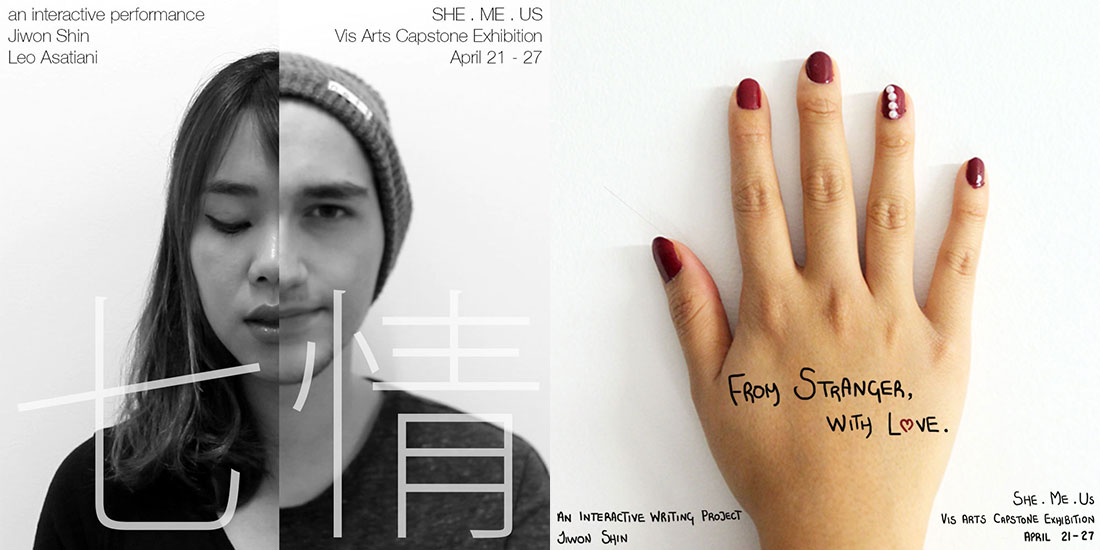 SHE . ME . US contains three artworks by Jiwon Shin that explore the formation of human relationships through digital and analog means of communication. The exhibition was open at The Project Space of NYUAD Arts Center from April 21 to April 27, 2016.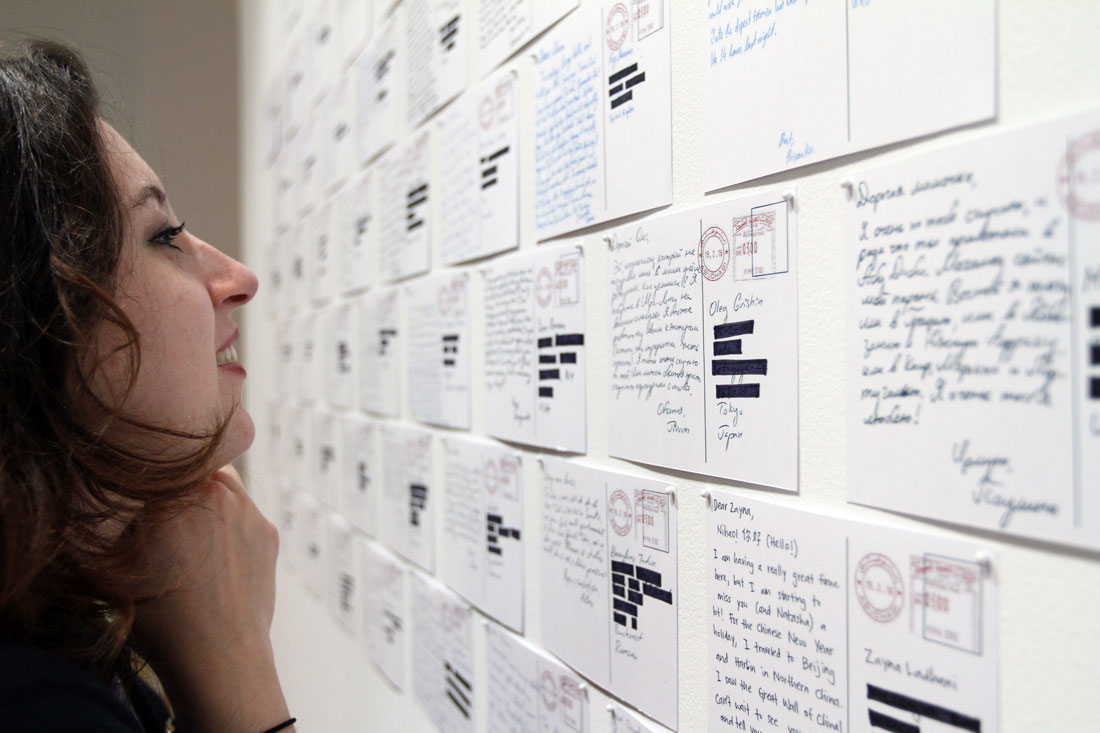 fromstrangerwithlove.com was launched in February 2016, providing a service that sends a chosen individual a postcard. Visitors were asked to indicate the intended recipient, their relationship , and a general idea of the content of the message. Based on this input, the postcard was hand-written by a writer selected by the user, and delivered through the postal service. The service was offered in 18 different languages: English, French, German, Spanish, Portuguese, Italian, Dutch, Russian, Romanian, Georgian, Hungarian, Slovenian, Bosnian, Turkish, Tagalog, Vietnamese, Korean and Urdu.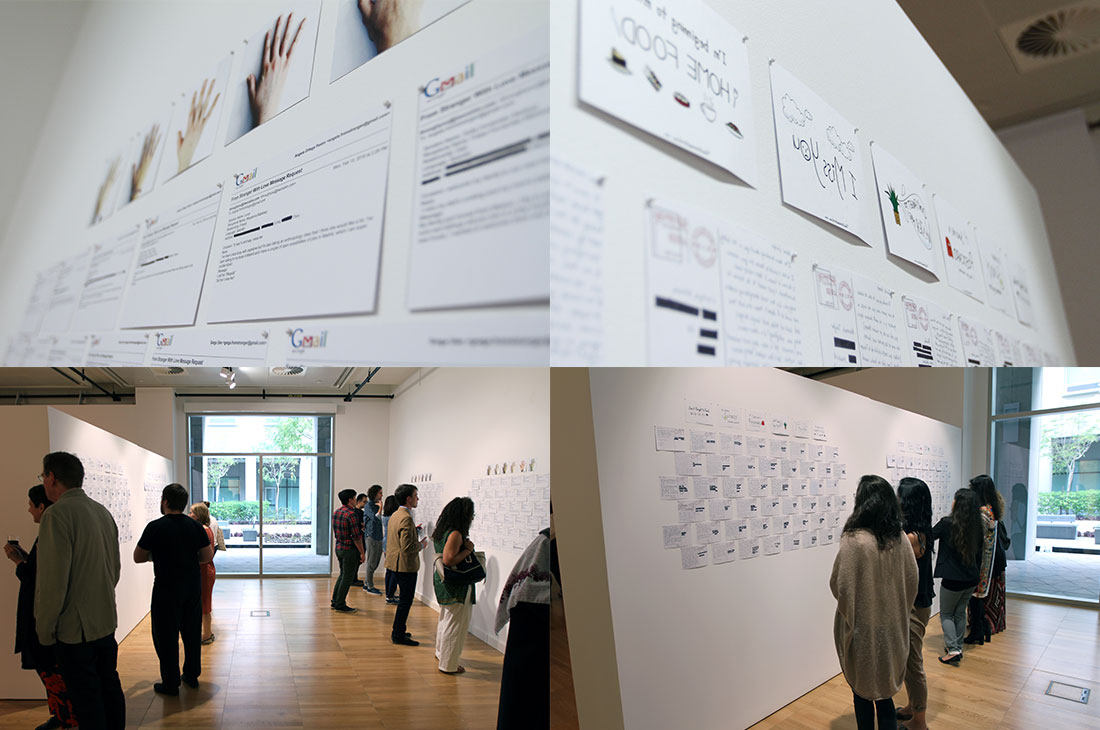 The postcards the writers wrote were collected then sent through mail on a bi-weekly bases.
Special thanks to the writers: Alyssa Yu, Angela Ortega Pastor, Batu Aytemiz, Faizan Haider, Grega Ulen, Joey Bui, Leo Asatiani, Orsolya Szantho, Paula Dozsa, Sofia Fernandez Santoyo, Willem Cant
Special thanks to professor Scott Fitzgerald for all the support.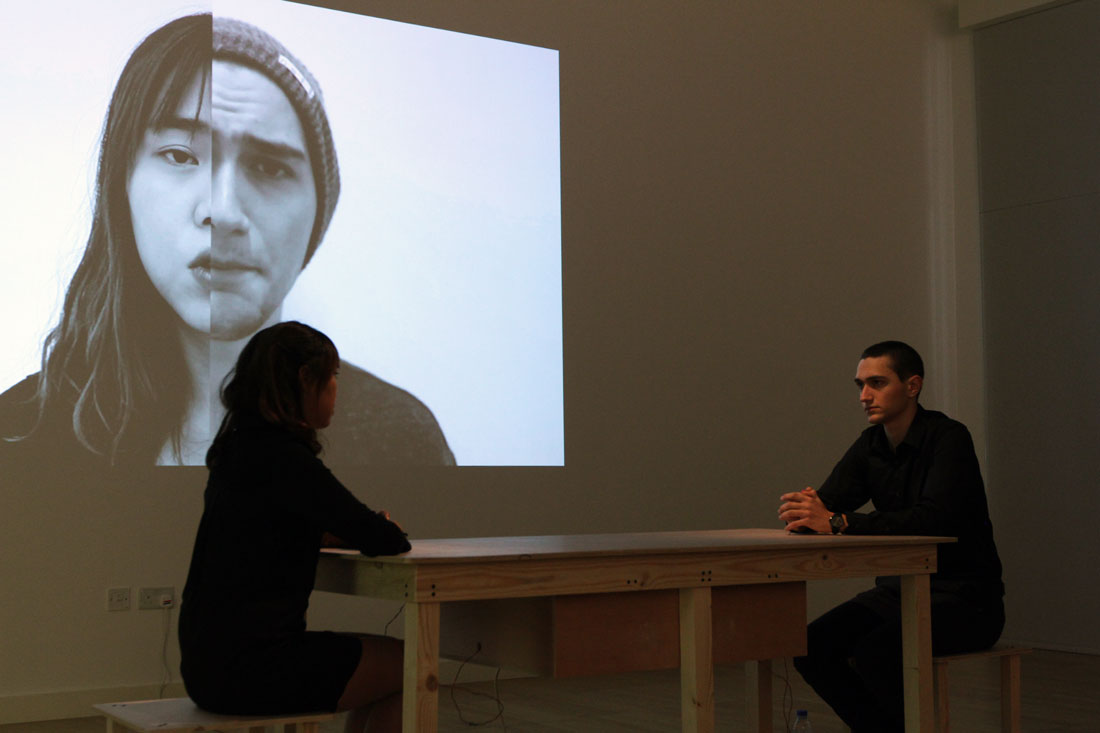 七情 (qi qing) is an interactive performance, initially developed as part of 24/X, an event hosted by the NYUAD Interactive Media department where 10 students from diverse disciplines came together for 24 hours to create a project based around the theme of PUSH/PULL. This piece was developed and performed in collaboration with Leo Asatiani.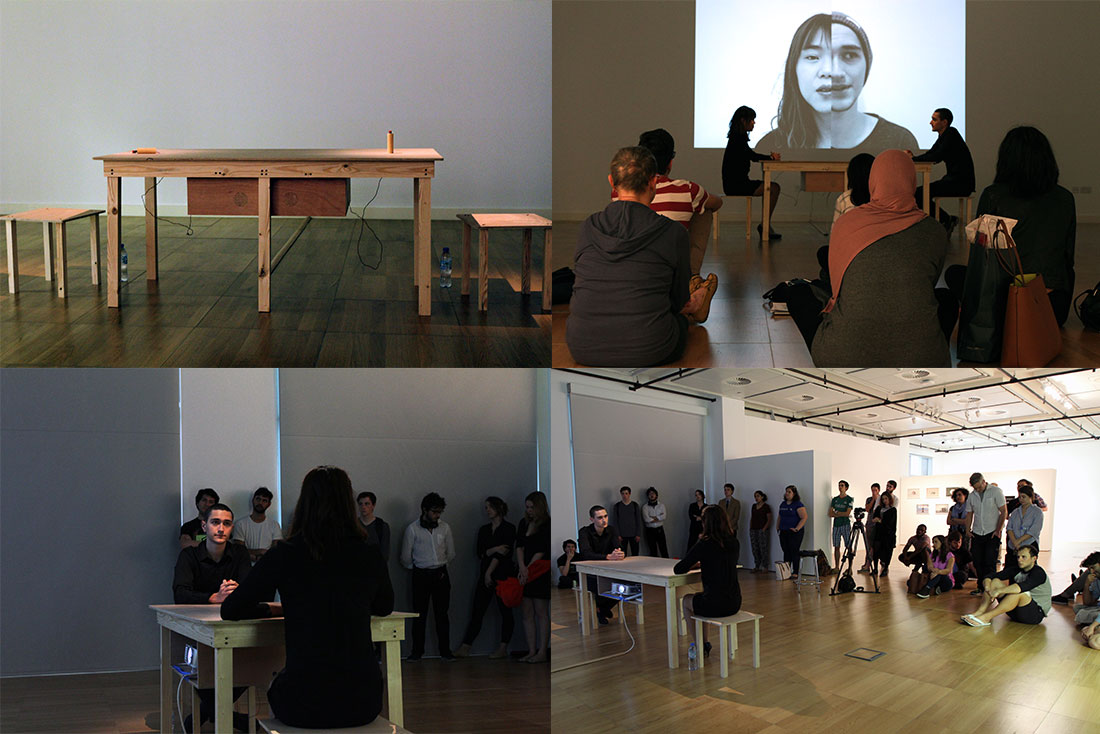 Two video narratives of the artists, filmed individually, run simultaneously. The content displayed during the performance is created in real-time by button clicks of the artists as they silently try to hold a mediated conversation. The narratives are based on the seven emotions, referred to as 七情 (qi qing), of humans (喜怒憂懼愛憎欲) as described in The Book of Rites: happiness (喜), anger (怒), sorrow (憂), fear (懼), love (愛), disgust (憎), desire (欲).
Special thanks to professors Scott Fitzgerald, Alexis Gambis and Aysan Celik for all the support.